To all the groups who requested copies of the Kerry Biodiversity spotter sheets, the envelopes have arrived so we will have them in the post to you shortly.
All the libraries are now open in the county, the spotter sheets are going to be distributed to all of them, and they will be available to the community, we hope you all enjoy them.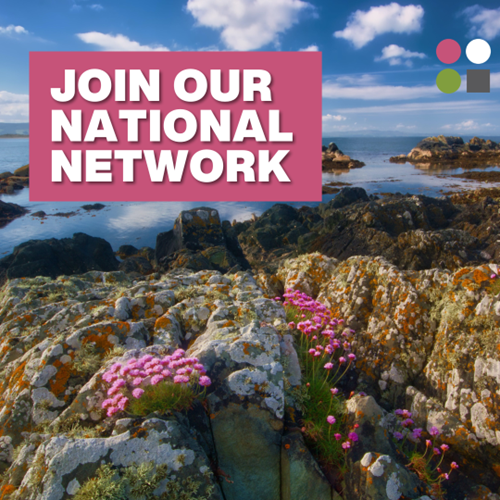 The purpose of this survey is to gain a better understanding of your experience of Communication Boards.
The data collected will contribute to a further understanding of the Communication Board as an accessible communication tool.
It will take approximately 20 minutes to complete.
Insurance Reform: Community benefits to date
We need the help of your members to drive our campaign forward.
Since 24th April, when the new judicial guidelines on personal injury damages were implemented, your members are entitled to expect the cost of their liability and motor insurance policies to drop significantly on renewal.
The new guidelines, signed off by the Judicial Council in March, do not deliver the 80% reduction in minor injury damages that is necessary to bring us close to comparable jurisdictions. But the estimated 50% reduction delivered is nonetheless significant. Insurance premiums are based on future risk and every accident that happened since April 24th plus the majority of claims that were in the pipeline at that date will be subject to the new guidelines, so the risk associated with every new liability or motor policy in Ireland has dropped significantly and that should be reflected in the price of those policies.
Now that one month has passed since the new guidelines were implemented, we are asking your members to let us know whether the benefits of the reform have been passed on – has their insurance premium reduced on renewal?   Will you please circulate the following link to your members? It links to a 1-minute survey intended to track what has happened to policyholders whose policy renewed in the last month.
https://www.surveymonkey.com/r/AIRRenewalsSurvey
All they need to complete the survey in under 1 minute are the cost of their renewal and the cost of last year's premium.
We intend to run this survey for the next number of months and use it to inform our interactions with Government so needless to say, the more responses we get the better.
Peter
ALLIANCE FOR INSURANCE REFORM
TEL: 086 826 6036
WEB: insurancereform.ie
FB: /insurancereformireland
TW: @InsuranceRefIre
KERRY COUNTY COUNCIL/COMHAIRLE CONTAE CHIARRAÍ
Expression of Interest – Town & Village Renewal Scheme 2021/
Léiriú Spéise – Scéim Athnuachana na mBailte agus na Sráidbhailte 2021
Kerry County Council is seeking 'Expressions of Interests' from groups/organisations who may have suitable projects for consideration under the Town & Village Renewal Scheme 2021. This scheme has been developed by the Department of Rural and Community Development to support measures which rejuvenate rural and urban towns and villages throughout Ireland.
The measures that will be supported by the 2021 Town and Village Renewal Scheme include:
Tackling dereliction in town centres
Turning vacant properties into remote working and community spaces
Supporting Local Authorities to run innovative marketing campaigns targeted at attracting remote workers to their county.
Investing in green spaces, parks and recreational amenities
Upgrading and improving shop fronts & streetscapes on Main Streets
Projects that support and enhance the night-time economy and add vibrancy to town centres
Kerry County Council at this early stage is trying to ascertain the potential level of interest and the type/nature of projects that may be eligible under the scheme.
All Expressions of Interest will be assessed based on the priorities as contained in the Scheme Outline.
All interested groups/organisations must complete an Expression of Interest Form and return by email to community@kerrycoco.ie or by post to: Community & Tourism Department, Kerry County Council, County Buildings, Rathass, Tralee, Co. Kerry no later than 5 p.m. on Friday 11th June, 2021.
The deadline is set to allow all applications to be assessed in advance of the Local Authority submitting final applications to the Department of Rural and Community Development by 16th July 2021.
The Scheme Outline and Expression of Interest form attached sets out the detailed requirements under the Town & Village Renewal Scheme 2021.  Details of the Scheme are also available on Kerry County Council's website – www.kerrycoco.ie
Please contact  your local Municipal District Office with your queries or email community@kerrycoco.ie
Please Note:
Any extension of the closing date cannot be facilitated in any circumstance.
The process is competitive as there is a limit on the number of submissions that Kerry County Council can submit to the Department.
The submission of an Expression of Interest does not guarantee a final application to the Department to consider the project for funding. Projects that are shortlisted to Application Stage will be formally notified by the Local Authority.
The Local Area Plan was adopted by the Castleisland- Corca Dhuibhne Municipal District Members on the 9th April 2021 and is effective from 27th May 2021.
1. Corca Dhuibhne EA Local Area Plan 2021-2027
2. SEA Statement
3. HDA/NIR Concluding Report
Full details available on www.kerrycoco.ie
Contact details for all Local Action Groups and their Implementing Partners (Local Development Companies) can be located here
Create and The Model Artist Residency Award: Open Call
Create and The Model invite expressions of interest for an Artist Residency award from collaborative socially engaged artists who have first-hand experience of displacement and/or are shaped by histories of intergenerational migration. For this residency, candidates may or may not self-identify as refugee, migrant or otherwise through lived experience and/or second generational memories
The residency takes place at The Model in Sligo ( The award offers accommodation at The Model, which is a key part of the award) and provides opportunities for research, exchange, networking, and learning and is aimed at a professional artist who is interested in developing or consolidating their collaborative/ socially engaged arts practice. The residency runs over four weeks in September 2021.
The residency is funded through the Arts Council of Ireland's Artist in the Community Scheme, which is managed by Create. It is supported by Sligo Arts Office and is offered through a partnership between Create and The Model. Artists must be based in the Republic of Ireland to be eligible for this opportunity.
Expressions of Interest are due before the 28th June, 5pm
https://www.create-ireland.ie/projectsubpage/residencies/create-and-the-model-artist-residency/
If you follow the above link you will find the guidelines and the online application.
If you have any questions, please feel free to contact me.
Keelin Murray, Communications and Publishing Manager, Pronouns: She/ Her
EirGrid Sustainability Survey
In line with our Group Strategy and our primary goal to 'Lead the island's electricity sector on sustainability and decarbonisation', EirGrid Group is currently developing a sustainability strategy to launch later this year.
As part of the strategy development, we are carrying out a 'materiality assessment' survey to give stakeholders the opportunity to feed into the strategy focus areas. A materiality assessment is a stakeholder survey used to help identify the economic, social and environmental issues that are most important to a business and its stakeholders. It is seen as a best practice step in the development of a sustainability strategy.
This survey includes a number of topics related to environmental sustainability, social sustainability and responsible business, in addition to specific EirGrid related topics. We are asking stakeholders to rate how important they believe the individual topics are for consideration by EirGrid. The purpose of the survey is to identify which topics stakeholders consider are material to our business to support identification of the key focus areas for the sustainability strategy.
As a key EirGrid stakeholder, I would like to invite you to participate in the survey. The survey should take less than 10 minutes to complete, and can be accessed here. The survey works best in Chrome, Edge, Safari or Firefox browsers.
The deadline for completing the survey is 5pm on Friday 18th June.
If you have any questions at all, please do not hesitate to contact my colleague Derval O'Brien on Derval.obrien@eirgrid.com who is managing the survey.
Kind Regards,
Errol
Errol Close
Head of Strategy and Sustainability
EirGrid Group, Mobile: + 353 (86) 732 9465