Kerry PPN Community News Issue 112 Friday 17th March 2023
To Kerry PPN members,
Contents of this newsletter include,
National Tree Week 2023
Marian Park Allotments, Growing for all seasons outdoors and in a polytunnel, open to all
TIRC, Coffee Pod now open for business
Dig Tralee, Community Archaeology Project, Dr. Michael Connolly
NEWKD, Equality and Human Rights Workshops
Wild Mind, Nature Festival, Fenit

21st -23rd April

Lauri Healy, Community Sponsorship Awards
Anam Cara, Developing a Strategic Plan
Essential Guide to Ageing Well 2023
Community Climate Challenge
Please share the newsletter forward to all your own members
Kind regards,
Caroline
Kerry PPN Development officer, ppn@kerrycoco.ie
Tralee International Resource Centre – Our Coffee Pod is up and running – just outside our centre in Boherbee. The Pod is serving lovely coffee – Cloudpicker….and you will meet one of our many international community friends serving you in this social enterprise.   #cloudpicker #socialenterprise
Dig Tralee – Information Evening with Dr Michael Connolly, County Archaeologist- Tuesday 28th March – 7pm – in Moyderwell, Tralee
Have you ever dreamed of being like Indiana Jones? Now's your chance!
Cara Credit Union set up the Lauri Healy Community Sponsorship Awards to support community-based projects initiated by organisations within our common bond areas.
The charities, clubs, groups and societies operating in our local communities of
Tralee, Castleisland, Killorglin, Ballyduff & Causeway are eligible to apply for the Lauri Healy Sponsorship Awards if the proposed projects have an overall budget of at least €5,000. Cara Credit Union's contribution to any given project will be minimum €3,000.
Apply online at www.caracreditunion.ie.
Applications close 30th April 2023.
T&CS apply"
Kind regards,
Philip Lynch,
Business Development Officer,
Cara Credit Union
066-7122373
087-7105430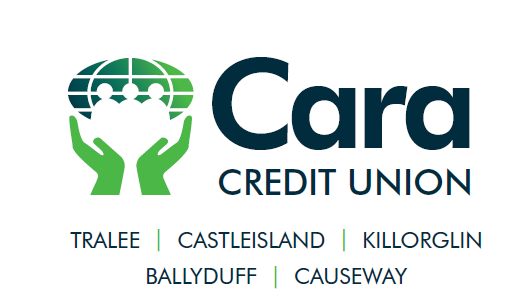 This spring, Anam Cara will be developing its next strategic plan. The Board of Directors and staff are inviting professionals and partner organisations to share their views about our services and ways we can improve our work in the future.
You are invited to complete a 5 to 10 minute online survey. Anam Cara has invited Quality Matters, an independent research charity, to support our staff and Board members with this work.
To complete the survey, click here or copy-and-paste the following link: https://survey.sogolytics.com/r/5vSibM
The survey is completely anonymous, but we ask you to record the name of your organisation. Please feel you can be completely honest with us. If you have any questions about the survey, please contact us directly.
Thank you for your time and input!
Kind Regards
The Anam Cara Team
Contact Numbers   01 4045378 or 085 2888 888 & NI 02895213120
Email Address        info@anamcara.ie/info@anamcarani.co.uk
Web Address         www.anamcara.ie/www,anamcarani.co.uk
We would like to invite your community group to compete in our free two week Community Climate Challenge funded by Irish Aid, using the app Ducky.
Simply register your team to be in with the chance to win prizes and be the first Climate Heroes winner.