Kerry Public Participation Network Community Newsletter, Issue 110, Friday 3rd March 2023
To Kerry PPN members,
Contents of this newsletter include,
TIRC, International Womens Day

8th March

, St. Johns Parish Centre
Kerry Community Awards, REMINDER – Two weeks to go for applications
Listowel FRC, Employer LGBT+ Inclusion Workshop
PT Community Development worker Listowel FRC vacancy
Kerry County Council, Consultations on Tralee, Killarney and Listowel Municipal District Local Area Plan closing

Friday 10th March

Open letter from the Chief Medical Officer Professor Breda Smyth to older people in Ireland
Finding me – Minding me,

8th March

event at the Tralee Bay Wetlands
Clubs and Volunteers Fair dates and locations
NEWKD, Equality and Human Rights Workshop
Anam Cara Kerry Parent Evening
Participants wanted for Tralee's St. Patrick's Day Parade
Craft Circle,

6th March 7-9

Inspired, need your Support..
Ireland's Knowledge Centre for Carbon, Climate and Community Action (IKC3) have launched the Turas Learning Programme at Munster Technology University (MTU)
South Kerry Development Partnership, SICAP Spring Newsletter
Please share the newsletter forward to all your own members.
Kind regards,
Caroline
Kerry PPN Development officer, ppn@kerrycoco.ie
Over 950 PPN registered groups, TWO WEEKS REMAINING , Remember to submit YOUR Kerry Community Awards 2023 – application 
Employer LGBT+ Inclusion Workshop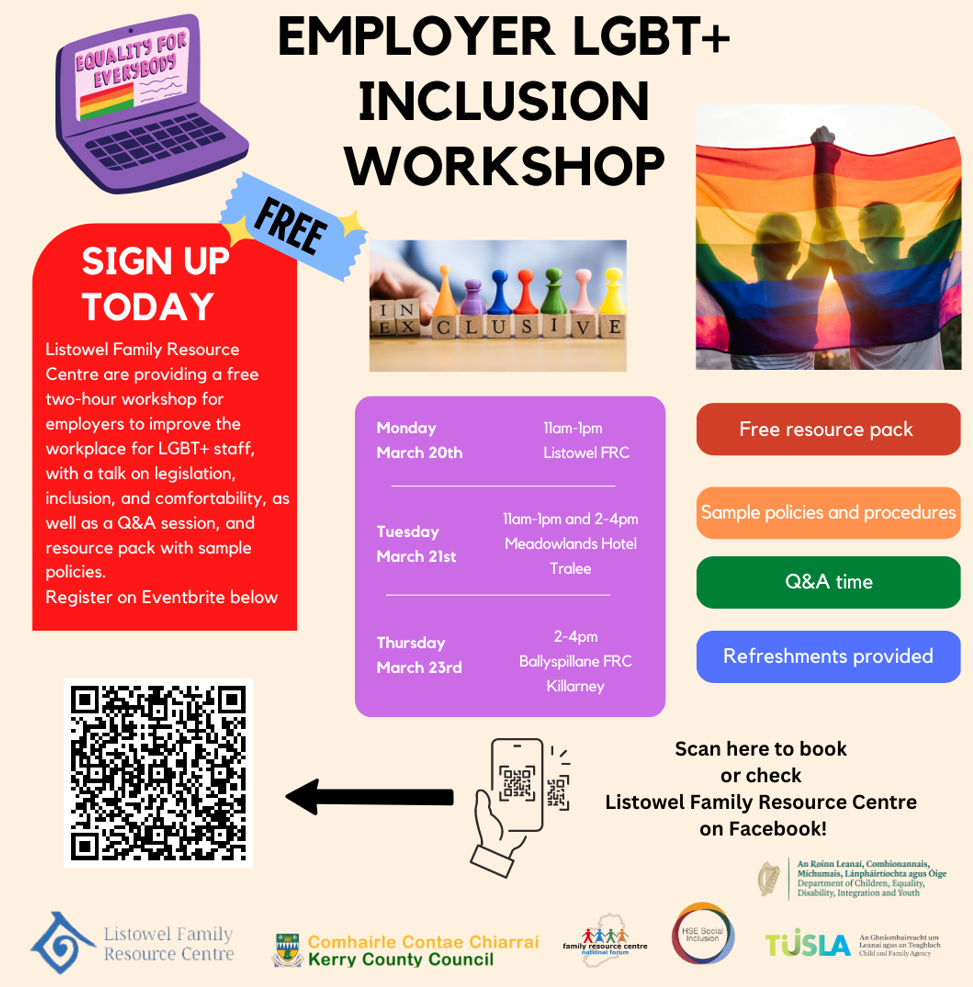 Listowel Family Resource Centre, Listowel, Co Kerry
Are looking to Recruit a part-time (17.5 hr/week for 8 months):
COMMUNITY DEVELOPMENT WORKER (with elements of family support)
The overall aim of the position is to ensure that the Centre's target families & communities are supported, respected and encouraged to develop their own skills and feel more able to participate positively within the family unit and community. Garda Vetting will apply. Shortlisting will apply. Position is 35 hours per week. Immediate start required. This post is funded under the Community Services Resource Centres Programme, TUSLA. An extension to this contract may be available depending on sustainable funding.
Applicants should have:
– A minimum of 2 years experience in a related field.
– A relevant 3rd level qualification.
– Experience and knowledge of community development and family support.
– Experience of parent & community support programmes.
– Proven experience of providing one-to-one support.
– Proven experience of facilitating groups.
– Knowledge and experience of the family and community development sector.
– Knowledge/experience of Meitheal.
– Knowledge and experience of Children's First.
– Experience of networking and liaising with voluntary, community and statutory agencies.
– Experience of supporting and supervising volunteers, staff and students.
– Experience of team work and working on own initiative.
– Experience of planning and evaluating and report writing.
– An interest in their own training and development.
– Access to own transport and full clean driver licence. 
Application is by Application Form ONLY.
Applications forms to be emailed to jacqui.harteveld@listowelfrc.ieusing the subject line COMMUNITY DEVELOPMENT WORKER LFRC.
Job description and application form available: Jacqui.harteveld@listowelfrc.ie
Closing Date:
Thursday, 16th March 2023@ 3.00pm.
Late and/or incomplete applications WILL NOT be accepted.
Interviews will be held week of 27th March 2023. Only candidates shortlisted will be contacted by 21st March 2023.
Listowel Family Resource Centre is an equal opportunities employer. Canvassing will disqualify. Further similar posts may be filled from this recruitment as they arise in 2023.

Consultations on Tralee, Killarney and Listowel Municipal District Local Area Plan closing on Friday 10th March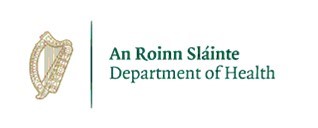 Open letter from the Chief Medical Officer Professor Breda Smyth to older people in Ireland:
It's now almost three years since the COVID-19 pandemic abruptly brought the shutters down on our everyday lives. While necessary public health measures helped curb the spread of the virus, they had far-reaching consequences for us all. Those who suffered illness or loss of life
paid the highest price.
However, all of us shared the burden as we stayed at home and stopped doing many of the things that bring joy to our lives.
Many older people, having been asked in the early stages of the pandemic to stay at home and cocoon, found the pandemic particularly isolating. This request was made of you at a time of global uncertainty about a new, unpredictable virus. It was made to protect you.
I have in the past acknowledged, and would like to again express my thanks to you, for adhering to this advice in such numbers. Your compliance with public health restrictions played a significant role in Ireland's successful response to the pandemic.
In doing as you were asked, you will have missed out on family moments, or precious time with friends and neighbours doing the things you always enjoyed. No one should underestimate the impact of this isolation or the sense of loneliness that comes from the sudden disconnect from family and community.
We know that there is a strong link between loneliness and chronic health conditions, including heart and lung disease, stroke, and disorders such as obesity. It's also linked to poorer mental health. We all recognise the warm feeling that comes with spending time with people close to us. That "feel-good" factor is vital to our health, so it's important that we rebuild the connections that may have been lost during the pandemic.
We know that many people still feel apprehensive about getting out and about. So, I would like to offer my reassurance that today we are – thankfully – in a much better place. We have access to safe, effective vaccines. We know these vaccines save lives and help protect us from the worst effects of COVID-19. Your vaccinations offer a high level of protection, so you can
feel safe while engaging with others. We also have effective antiviral treatment.
The pandemic has taught us to embrace stronger personal protective behaviours like handcleaning and practising good respiratory etiquette. With measures like these, we are learning to live with COVID-19. But we cannot allow it to steal more years from us.
If you haven't yet returned to doing the things that you love, I am encouraging you to do so now. Spend time with grandchildren, re-join local clubs or activities or get involved in your local community. All of us can play our part, by reaching out to the older people in our lives.
Their wisdom and experience can only enrich life for us all. Understandably, people may still feel anxious about COVID-19, particularly those with underlying health conditions. Anyone who feels safer by wearing a mask should be supported in their choice.
So today, take that first step, and reconnect.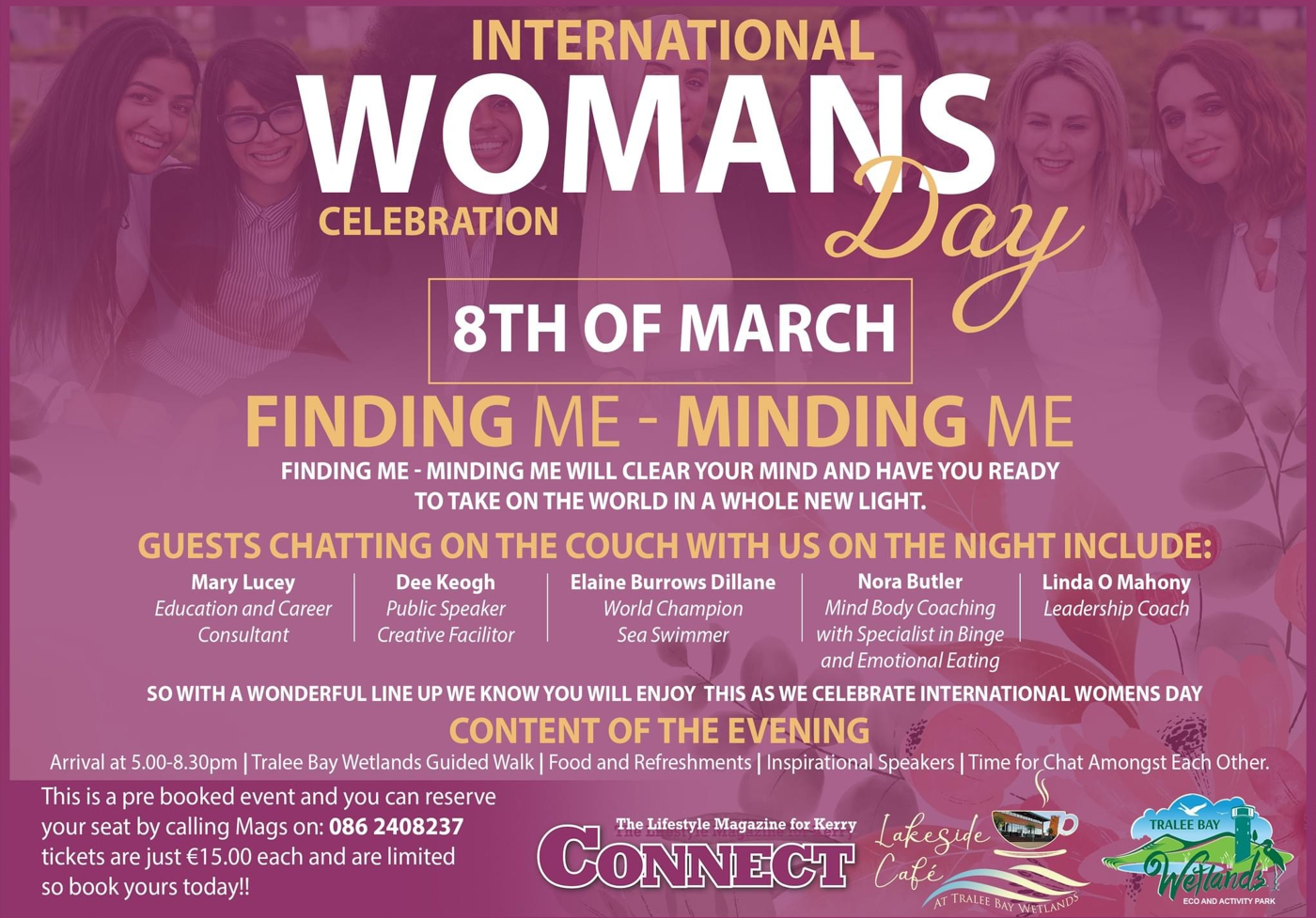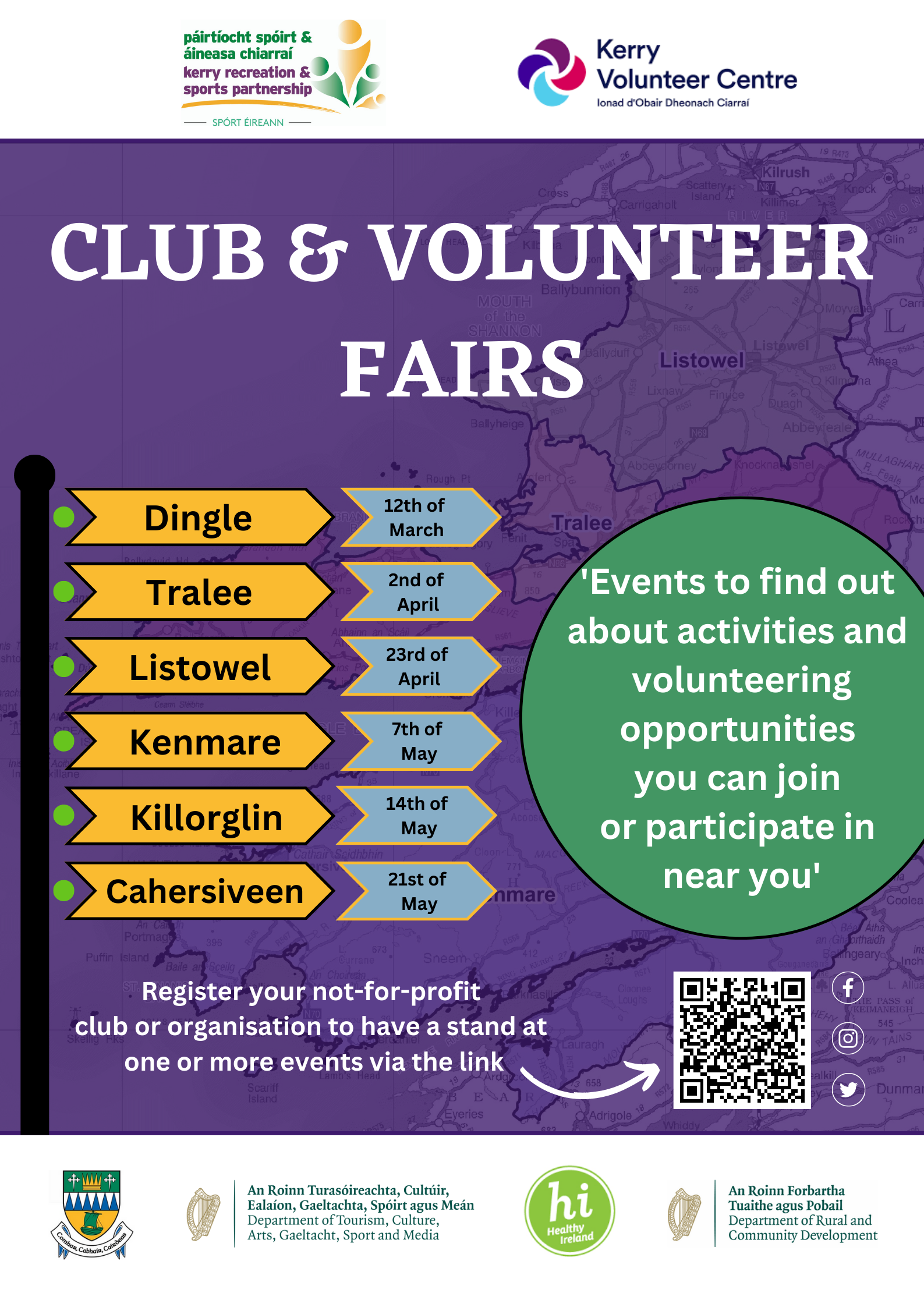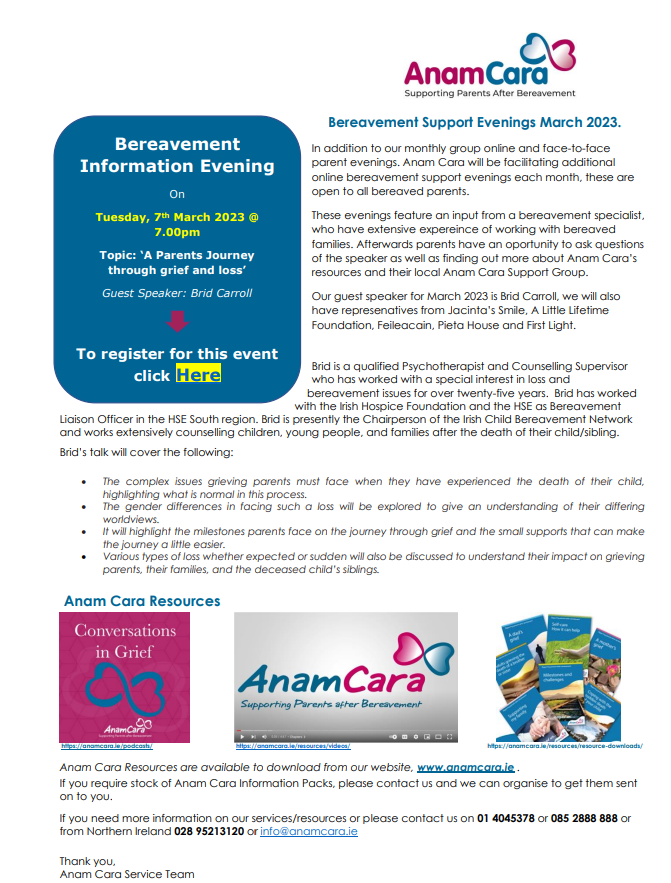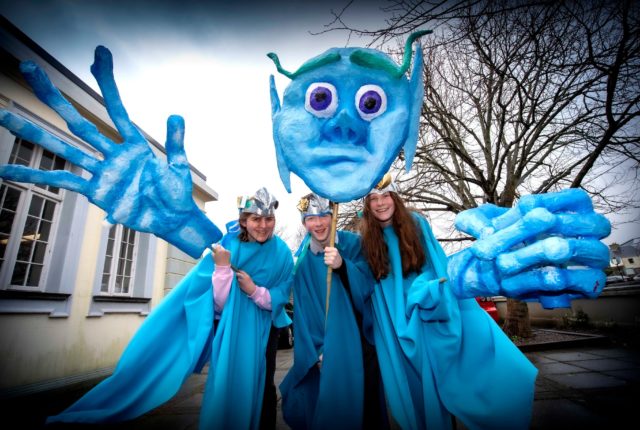 PARTICIPANTS WANTED FOR TRALEE'S ST. PATRICK'S DAY PARADE
It may only be February, but preparations are already well underway for this year's St Patrick's Day parade in Tralee. With last year's St. Patrick's Day celebrations attracting record numbers on to Denny Street, 2023 is gearing up to be another astounding, vibrant and colourful display of Irish culture and celebratory spirit – so why not be part of the celebrations!
Oliver Hurley from Oliver Hurley Productions is asking all those interested in participating in this year's St. Patrick's Day parade to complete an application form online. Speaking on this year's planned festivities, he commented:
"This year's "Cúpla Focal" parade aims to honour and showcase our Irish Language and the search is on for participants to take part."
Participants of all ages are wanted, from all communities and walks of life across Tralee – from sporting clubs, dance schools, social clubs and everything in between.
Oliver went on to add:
"We all have a cúpla focal hidden away somewhere in the vault. The theme of this year's parade will remind us that it still exists – even if it is only the Cúpla Focal."
All participating groups are encouraged to embrace the 'Cúpla Focal' parade by incorporating the Irish language and all things as Gaeilge as a theme.
The Tralee St Patricks Day Parade 2023 will take place on Friday 17th March at 12.00pm noon starting from the John Joe Sheehy Road, Tralee.
All those interested in being part of this special event can express their interested by completing an online application form by visiting https://bit.ly/3YlNop6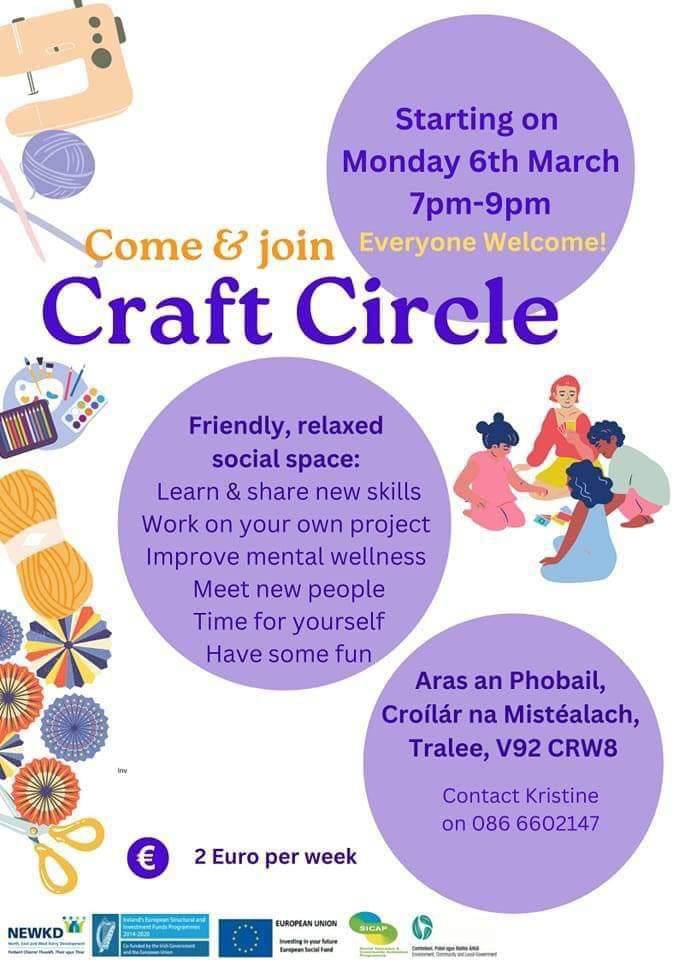 Ireland's Knowledge Centre for Carbon, Climate and Community Action (IKC3) have launched the Turas Learning Programme at Munster Technology University (MTU).
The Turas Learning Programme equips participants with up-to-date knowledge on contemporary climate change challenges in terms of adaptation, mitigation, science, and policy.
Starting on April 24th 2023 with a kick-off event, Turas Learning Programme activities will be delivered between April and October 2023.
The programme features personal development sessions, online thought-provoking lectures and workshops, a week-long residential summer school in July and culminates in a networking summit and graduation ceremony. These activities are designed to fit around work and education commitments and aimed at upskilling existing professionals and adding value to primary degree areas.
APPLICATIONS NOW OPEN
Deadline for applications is 24th March at 5pm.
Information Session 10th March at 1pm.
For full details on the Turas Learning programme and to register for the information session visit
https://www.mtu.ie/events/events-details/turas-learning-programme-run-by-ikc3-applications-close-on-24th-march.php