Kerry PPN Community Newsletter Issue 74 13th May 2022
To Kerry PPN members,
Please make sure to go through the newsletter and share it on to your contacts as it contains a lot of varied and interesting community information.
Contents of this newsletter include,
PPN National Network Insurance Online Information Session

17th May 2022

Webinar – Hosting Refugees

17th May 2022

Kerry PPN/ Ukrainian Community response website
Recruiting – Kerry ETB Tutor Pool – English for Speakers of other Languages (ESOL)
National Biodiversity Week (

15th – 23rd May

) at Tralee Bay Wetlands Eco & Activity Park
Celebrate nature with National Biodiversity Week, calendar of events
ERP Free Electrical Recycling Drop off events – Kerry
Kerry Recreation and Sports Partnership Group Cycling Events
Deaf Access to Emergency Services
Preparatory Workshops for the Social Inclusion Forum 2022
REGISTER NOW: LGBT Ireland's Pride 2022 Older Persons Healthcare Conference taking place (

Friday, 3rd June

)
National Volunteering Week

starts Monday

Registration now open for new Community Centre Investment Fund
Extension of Duration of Kerry County Development plan 2015-2021 (as Varied)
Proposed Amendment no.1 to the Tralee Municipal District Local Area Plan 2018-2024 [Draft Fenit Design Masterplan].
Universal Class which is free for all library members
Local Live Performance Programming Scheme
Kerry PPN YouTube
Calendar of Kerry County Council meetings for 2022
Be prepared, prepare your household.
Kerry PPN Secretariat representatives 2022
Caroline and Eamon,
Kerry PPN Development officer and Support Worker
Dear PPN Member
As a network, PPNs across the country know that insurance is still a hugely prohibitive issue for the growth and continued progression of our member groups and the important work they are doing in our communities. As a network, the PPNs are hosting an information session on Tuesday 17th May at 7pm which we hope will give you some up to date information on how lobbying at national level is trying to improve the situation for the sector, as well as give you advice as to how you might be able to get a better deal for your own group.
The session will feature 2 key speakers.
Peter Boland from the Alliance for Insurance Reform will present an update on trends in insurance costs, key reforms and will attempt to give an insight into the future for policyholders in a volatile environment.
Nick Ryan from BHP will be outlining key public and employee liability issues for the community sector, advising how groups can avail of better insurance quotes and answering specific questions relating to community group needs.
For anyone who would like a specific insurance question answered , please email your query to ppn@sligococo.ie  and these will be compiled and sent on to Nick and Peter before the session.
MEETING LINK
Title: PPN National Network Insurance Information Session
Time: Tuesday 17 May 2022, 19.00 Irish Standard Time
Join on your computer or mobile app
Click here to join the meeting
Please feel free to share this information through your networks.
We would like to thank our colleagues in Sligo PPN for coordinating this meeting.
Kind regards,
Caroline
Kerry PPN Development Officer
087-6891105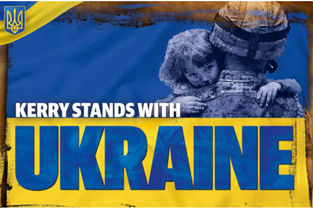 Are You Hosting or considering hosting Ukrainian Refugees in Kerry? Kerry Community Response Forum is organising a webinar that will provide information and assistance to households hosting Ukrainian refugees and households considering becoming a host.
This webinar will allow you to share information, ask questions, and find out more about the services and supports available in Kerry so we can help Ukrainian refugees arriving into Ireland to integrate into our community.
Webinar Date: Tuesday 17th May 2022               Time: 19:00
Pre-registration is required at the following link: Register: https://cutt.ly/GHpXaYF
Speakers:                                       
Olga Lacey, Irish Red Cross                                                                                                               
Topic: Expectations when hosting Ukrainian refugees
Olga Lacey – Migration Services Resettlement Caseworker. Background in international peacebuilding, security, and development practice. Previous experience working as a Project Officer with 'All Together in Dignity, Ireland', and with IOM (International Organisation for Migration) – UN Migration, in South Eastern Africa.
Elisa Babkina, NASC, the Migrant and Refugee Rights Centre
Topic – Ukrainian Culture
Elisa was born and raised in Kiev, Ukraine. At age of 17 she moved to Poland to obtain MA degree in International Relations with the focus on Peace and Reconciliation Studies, where she run a Student Association to research and tackle the issues on racism and xenophobia. She has a keen interest in human rights and arts and volunteered to numerous NGOs in Ukraine. Currently, she is working as a Community Sponsorship Officer at NASC.
Mary Carroll, Tralee International Resource Centre (TIRC)                         
Topic: Resources and supports available to Ukrainian Refugees in Kerry
Mary Carroll has been the co-ordinator of the Tralee International Resource Centre since 2009, an NGO which works to support and help the international community to integrate into their new lives in Tralee. With a background in Equality, having worked as Equality Officer for the development NGO Concern, and also for the Irish Farmer's Association, she is passionate about helping less advantaged members of the community.  She has worked as a trainer, specialising in working with community groups, and in personal development.
Questions & Answers Panellists
Tralee International Resource Centre (TIRC)
Kerry Immigrant Support Centre (KASI)
Health Service Executive (HSE)
Kerry Education Training Board
Department of Social Protection
North East West Kerry Development (NEWKD)
South Kerry Development Partnership (SKDP)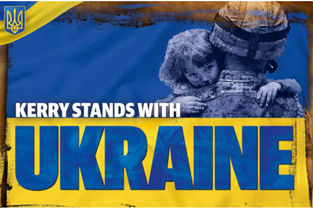 The Kerry PPN have created a tab on their website www.kerryppn.ie called Ukrainian Community Response which includes a lot of upto date useful information , advice and links.
Kerry Education and Training Board (Kerry ETB) is a statutory education and training authority for County Kerry, established in accordance with the provisions of the Education and Training Boards Act 2013.
Kerry ETB is a provider of Primary, Post Primary and Further Education and Training services in Co. Kerry. The ETB has c. 1200, employees, an annual budget of c. €82 million, c.37 Centres of Education and Training with the organisations Head Office located in Tralee, Co. Kerry.
English for Speakers of other languages (ESOL) Tutor Pool
Kerry Education and Training Board invites applications for inclusion on the above Tutor Pool which may arise (all appointments are to Kerry ETB).
Successful candidates will be placed in the Ukraine Response Tutor Pool.
Successful candidates may be assigned to schools, further education and training centres or other centres where tutoring may be required.
Candidates may be deployed within the school day, evenings, weekends and during the summer months where need arises.
An applicant's inclusion on the pool is not an offer of employment.  Hours will be assigned for tutor posts that may arise.
Garda Vetting will take place prior to inclusion on the Tutor Pool.
—————————————————————————————————————————————
Further details and application forms can be downloaded from www.kerryetb.ie/opportunities or contact the H.R. Department, Kerry ETB, Centrepoint, John Joe Sheehy Road, Tralee, Co. Kerry. Tel. 066-7121488.
Please complete an application form and return by email only to jobs@kerryetb.ie. No C.V.'s, only official application form will be accepted.
Applications must be received not later than 12.00 noon Friday 27th May 2022.
Colm Mc Evoy
Chief Executive Officer
Kerry Education & Training Board services Gaeltacht areas.
Cuirfear fáilte roimh chomhfhreagras í nGaeilge.
Garda Vetting of successful candidates will take place prior to offer of employment.
Canvassing will automatically disqualify.
Short-listing will take place on the basis of the information provided in the application form. Depending on the qualifications and experience of applicants, short-listing thresholds may be higher than the minimum standards set out.
Kerry Education & Training Board is an equal opportunities employer.
"Creating a Learning Society in Kerry"
National Biodiversity Week (15th – 23rd May)
Reminder that National Biodiversity Week 2022 starts this Sunday. "National Biodiversity Week is all about connecting people with nature. It's about communicating the importance of biodiversity and motivating people to play their part in protecting it."
The team at Tralee Bay Wetlands Eco & Activity Park have organised a range of events during the week. Events times and dates include;
Monday 16th May: Habitats for Bees and Butterflies with Niamh Ní Dhúill   4:30pm – 5:30pm
Tuesday 17th May: Meet some of our Wild Native Plants with Niamh Ní Dhúill   4:30pm – 5:30pm
Tuesday 17th May: Bat Walk with Irish Wildlife Trust   8pm – 10pm
Wednesday 18th May: Explore the Wonderful World of Peatlands Workshops with the Irish Peatland Conservation Council   10am – 11:30pm, 12pm – 1:30pm & 2pm – 3:30pm
Friday 20th May: Ponds and Dragonfly in Conservation Workshop with Alan Balfe  10am – 11:30pm
Saturday 21st May: BioBlitz: Moths, Bugs and Flowers Oh My! with Jessica Hamilton  10am – 1pm
Sunday 22nd May: " Be an Ocean Hero" with Irish Whale and Dolphin Group   12pm – 1pm(suitable for Children aged between 7 and 12 years) €9 per person
Sunday 22nd May: " Identify Species in Kerry" with Irish Whale and Dolphin Group   2pm – 3pm (suitable for Adults) €9 per person
Please note that some of these events are outdoor events so we ask that you bring appropriate outdoor clothing and suitable footwear.
Places are limited on these events so we ask that you reserve, book your tickets or to see more information about these events please go online by visiting https://traleebaywetlands.org/book-now
Kind Regards,
Kieran
Tralee Bay Wetlands Eco & Activity Park,
Páirc Eiceolaíochta & Ghníomhaíochta Bhogach Bhá Thrá Lí
Ballyard Road,
Wild Atlantic Way,
Tralee,
Co Kerry
Phone: 066 7126700
Email: info@traleebaywetlands.org
Website: www.traleebaywetlands.org
National Biodiversity Week 2022 is here!
Over 100 free events across the country!
We are delighted to announce the launch of National Biodiversity Week this Friday 13th May. This 10 day celebration of Ireland's nature and eco-systems will see events taking place all across the country, both online and off.
As well as daily events, you can take part in the Backyard Bioblitz online where we will have experts on hand to identify your finds. Get the whole family involved in the search for little critters, with our Biodiversity Scavenger Hunt sheets! Print at home or request postage by Sunday 15th.
This is also our 10th annual Biodiversity Photographer of the Year competition! We are thrilled to announce a special category and extra prize this year for Ocean Photography too! Open to all amateur photographers, deadline for submission is May 31st.
See below for further details, and we hope to see you there!
Events
May 13th – 22nd
Events range from guided tours to spot whales and bats, to hands-on workshops for building community wildlife gardens. At both dawn and dusk, there are opportunities to bask in birdsong on guided walks across Ireland. There will be workshops so you can get to know your weeds or get your hands dirty while learning about composting. Webinars will cover the importance of biodiversity for human health, well-being and Irish culture, as well as what cross-sectoral economic measures can be taken to aid the life-supporting nature that surrounds us.
Biodiversity Scavenger Hunt
There are lots of things living in your garden and local parks or wild areas. Take part in the scavenger hunt to see what you can find. Will you be able to complete the hunt?
Look for animals and plants with the Wildlife Activity Sheet. See what you can find living around you! Then solve the puzzles on the back of sheet. Use the Sensory Activity Sheet to use your other senses to explore. Hunt out smells, textures and more! On the back of this sheet you can use chalks, paints or whatever you have at home to take bark rubbings and make your own nature crown.
Choose one, or pick and mix. Whichever you like! Both sheets are for all ages, so you can choose which would suit you best.
Download and print your Scavenger Hunt sheets at home, or request postage by Sunday May 15th.

We'd love to see your completed Scavenger Hunt and enter you into a draw for a prize! Post a photo on Twitter or Instagram with #BioHunt. Tag us on Twitter @IrishEnvNet or Instagram @national.biodiversity.week.
Backyard Bioblitz
May 20th – 22nd
Wondering what that plant is? Who that insect is visiting your flowers? Maybe you've seen an unknown bird at your feeder, or strange creatures at your local waterway or park. Explore your local area to discover fabulous flora and fauna! Our ecologists and wildlife experts will identify it for you!
Ecologists and wildlife experts will be on hand to ID your finds.

Simply share your photo on Twitter or Instagram with #BackyardBioblitz, and tag us on Twitter @IrishEnvNet or Instagram @national.biodiversity.week
Biodiversity Photographer of the Year Competition
Submission deadline
May 31st
Nothing captures Ireland's beautiful natural environment better than a photograph, so as part of Ireland's Biodiversity Week 2022 we are hosting our 10th Annual Biodiversity Photographer of the Year competition.
To celebrate life in our ocean we are delighted to announce an additional prize in this years Biodiversity Photographer of the Year competition! The Ocean Photography category has been kindly sponsored by the Fair Seas Campaign, with a prize of €250 up for grabs!
Explore nature on land or sea and enter the competition to be named the Biodiversity Photographer of the Year for 2022!
Bike Week is a celebration and promotion of the benefits of cycling. This year, Bike Week will kick off on Saturday 14th May and will end on Sunday 22nd May.
A variety of events both on the ground and online will be held throughout Ireland.
The central aim of the event is to create awareness of the benefits of cycling and give those who don't currently cycle as part of a group, the opportunity to meet new people and exercise in a fun and social way. This year KRSP will be hosting two women only group cycling events and one mixed group cycle. Details are as follows:
Group Cycle for Women Event Killorglin 
Date: Sunday, 15th May 2022
Time: 09:30-12:00
Meeting point: Jacks Bakery, Killorglin.
Cost: €5 per person
Group Cycle for Women Event Killarney 
Date: Saturday 14th May, 2022
Time: 9:00-11:00 am
Meeting point: Credit Union Building, Beech Rd Carpark, Killarney.
Cost: €5 per person
Mixed Group Cycle Tralee
Date: Wednesday, 18th May 2022
Time: 6pm
Meeting point: O'Donnells Bar and Restaurant, Mounthawk, Tralee
Cost: €5 per person
Booking is essential for these events. Online booking links for all the group cycles is: https://www.eventbrite.ie/o/kerry-recreation-and-sports-partnership-9472522732
Warm Regards,
Maeve Ryan
Community Sports Development Officer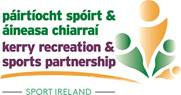 Kerry Recreation & Sports Partnership
An Roinn Pobail / Community Department
Comhairle Contae Chiarraí / Kerry County Council
Rathass
Tralee
Co. Kerry
V92 H7VT
Tel: 087 6272761 Email: maeve.ryan@kerrycoco.ie
Please share with your networks
Survey for Deaf/Hard of Hearing Community
Current Ways of Communicating with Emergency Services
The Department of the Environment, Climate and Communications on behalf of the National Digital Strategy Division (NDSD) are seeking feedback via this survey on the communications tools/devices that people who are deaf or hard of hearing are comfortable using, with a view to improving access to Emergency Services for all citizens
Please find enclosed details around Preparatory Workshops for the Social Inclusion Forum 2022 which also includes a link for registration.
The workshops will take place starting on May 31st running until June 10th, with options to attend workshops online or in person in Dublin or Galway.  These workshops will provide people with an overview of the Roadmap for Social Inclusion and the workshop themes, and provide the opportunity for civil society, communities and stakeholders to discuss the issues. Feedback from the workshops will be presented to the opening Plenary of SIF 2022. The Social Inclusion Forum is taking place on June 22nd in the Bracken Hotel Balbriggan.
If possible, we would appreciate it if you would circulate to your relevant contacts.
Thank you
Best Regards
Irene Byrne
Policy and Communications Officer
EAPN Ireland
registration is now open for LGBT Ireland's Pride 2022 Older Persons Healthcare Conference. This will be LGBT Irelands first in person Pride event since 2019, and we couldn't be more excited to be together again.
Creating inclusive and accessible Health services' is everyone's responsibility -it is about logistics, clear and understandable explanations of medications and procedures – but is also about ensuring everyone feels safe and assured that services are ready to meet and understand their needs should they need to access them.
Join us for 'Visibility, Inclusion and Equality; Transforming the Care Experience of Older LGBTQ+ people'
When: Friday, 3rd June from 9:30 to 14:00
Where: Royal College of Surgeons in Ireland, St Stephens Green
Registration: HERE (or by response to this email)
Registration for the event is currently open to all those involved and interested in improving delivery of and access to older persons Health and Social Care services, please share details with friends or colleagues who may be interested in joining us.
The event will bring together voices from the LGBTQ community, Health and Social Care Professionals, Policymakers,Advocates and Community Supports to discuss how we can enable older members of the LGBTQ+ community to flourish and enjoy inclusive, healthy, and fulfilling lives as part of their communities.
Registration is open now through Eventbrite – or just email me!
Many thanks for taking the time to read my email, and keep an eye on Pride Events around the country for more events concerning older members of the LGBTQ+ Community.
Many thanks
James
James O' Hagan(he/him… what's this?)
LGBT Champions Programme Manager
LGBT Ireland
80 Dame Street, Dublin 2, D02 W312.
t: 083 376 4637
Website: www.lgbt.ie
National Volunteering Week starts Monday!
National Volunteering Week commences on Monday the 16th and runs until Sunday the 22nd of May and we would love if your organisation would get involved. The week is dedicated to showcasing the contribution of volunteers and their impact on our communities.
This year's theme is Celebrate Volunteers andthe theme whilst broad will be anchored nationally by a digital campaign #CelebrateVolunteers which we in Kerry Volunteer Centre are inviting and encouraging all local Volunteer Involving Organisations in Kerry to get involved with.
There is so much scope for local #CelebrateVolunteers events and social media messaging during the week but here are some ideas of what could work for you locally:
1. Coffee and Cake Celebration to thank your Volunteers
2. Showcase the community benefit of individuals volunteering with your organisation e.g: before and after pictures of a volunteer led project, or letting people know that by volunteering 2 hours per week, volunteers have facilitated A, B, C, D which will result in X, Y, Z locally.
3. Recognise how critical volunteers are to the availability of sports, arts and culture in your communities be that a festivals, Christmas newsletter, to community centre classes to local sports clubs.
4. Share stories of volunteers who help sustain essential services in your communities and give back by being involved with Meals and Wheels, community laundry, Tidy Towns, Youth Clubs, Walking Clubs etc.
I have attached the National Volunteering Week logos for your use and if you would like to chat through any ideas or need any support feel free to call me on 087 7535889.
Kind regards,
Geraldine
Registration now open for new Community Centre Investment Fund – Minister Humphreys
All interested applicants must register online prior to application
Information sessions to be held on 18th May & 1st June 2022
The Minister for Rural and Community Development, Heather Humphreys TD, has announced registration is now open for a new €15 million capital fund for the upgrade and refurbishment of Community Centres.
All interested applicants must register online at gov.ie/CommunityCentresFund
Registration for the fund must be completed prior to submitting a formal application.
The formal application process will open on Tuesday 7th June and closes on Thursday 14th July 2022.
Information session for applicants
The Minister also announced that her Department will host online information sessions on: Wednesday 18th May 2:30 – 4pm and Wednesday 1st June 2:30 – 4pm.
These information sessions will provide guidance on the application process.
Applicants can also register to attend an information session at gov.ie/CommunityCentresFund.
Minister Humphreys said:
"Our local community centres & parish halls are the heart of our towns, villages & parishes. Many of them need improvement works and that is why I have put this new fund in place.  
"I am encouraging all community groups to look at this fund and think about how they can use it to improve their own local parish hall or community centre.  
"It's vitally important for local groups and organisations to:
Complete the online registration process
and 
2)Attend the information sessions and learn about the application process and criteria before submitting their formal application.
"Completing these 2 important steps will help to ensure your organisation is well placed to submit a strong application to this Fund"
The Community Centre Investment Fund will provide grants for larger projects, over €10,000 up to a maximum contribution of €300,000 towards capital costs.
Category 1: Small scale projects/improvements to facilities €10,000 – €25,000.
Category 2: Larger scale projects €25,001 to €100,000.
Category 3: Major projects €100,001 to €300,000.
Applications under Category 2 and 3 must include a minimum contribution of 5% of the total project costs from the applicants own funds.
Funding is available for capital works such as:
works to improve communal facilities such as kitchen and toilet facilities
energy retrofitting, new windows / doors / heating systems
upgrades to lighting systems and stage areas
works to address safety concerns, including as a result of fire safety audits
works to improve disability access
improvements to assist in providing additional or better services to the community such as Meals for the elderly and youth facilities
works to develop Community Centres as Social Hubs through the development of Community Cinemas, Youth Hubs and Community Libraries
essential maintenance works, repairs to roof, and so on
There will be a two-stage application process with applicants asked to register their organisation in advance of the formal application process going live.
Registration is now open and will remain open for duration of the application process, applicants must register as 'users' on the portal. The application process will open on Tuesday 7 June 2022.
The closing date for applications is Thursday 14 July 2022.
The department will be hosting online information events on the 18th May and 1st June 2022 to provide guidance in relation to the application process and details.
Fund guidelines and a sample application form are available to view at www.gov.ie/drcd
NOTICE TO EXTEND DURATION OF
THE KERRY COUNTY DEVELOPMENT
PLAN 2015–2021 (AS VARIED)
Notice is hereby given in accordance with the Planning and Development (Amendment) Act 2021 and Sections 9A and 11D of the Planning and Development Act 2000, as amended, that the Council of the County of Kerry at its meeting held on Friday 22nd April 2022 decided that:
a) further period of time up to the 28th of November 2022 be provided to complete the review of the County Development Plan (Kerry County Development Plan 2022-2028).
b)The duration of the current County Development Plan 2015-2021 be extended up to the 28th of November 2022.
Notice of the resolution, the Chief Executive's report thereon, and the associated Screening for Appropriate Assessment Report and Strategic Environmental Assessment-Screening Report are available for inspection at the offices of Kerry County Council, County Buildings, Rathass, Tralee, 9.00am – 4.00 pm Monday to Friday.
Alternatively, the resolution and the report may be viewed on the Council's website, at www.kerrycoco.ie
Michael Scannell, Director of Services,
Economic & Community Development.
11th May 2022
Proposed Amendment no.1 to the Tralee Municipal District Local Area Plan 2018-2024 [Draft Fenit Design Masterplan].
Following from previous correspondence regarding same the public consultation period for the Proposed Amendment no.1 to the Tralee Municipal District Local Area Plan 2018-2024 [Draft Fenit Design Masterplan] is on display as of the 6th of April up until close of business on  Wednesday 18th May 2022 .
Submissions are encourage and can be made via:
Online here in electronic format on the dedicated website at https://consult.kerrycoco.ie/ by using the 'Make a Submission' function
or
In writing to: Damien Ginty, Senior Planner, Planning Policy Unit, Kerry County Council, Rathass, Tralee, Co. Kerry, V92H7BT.
Submissions in writing are to be clearly marked with 'FENIT VILLAGE DESIGN MASTERPLAN'
All submissions should include your name, a contact address and, where relevant, details of any organisation, community group or company etc., which you represent.
Please make your submission by one medium only i.e. in hard copy or via the website. Email submissions will not be accepted.
Please note submissions should ONLY relate to the proposed amendment to the Tralee Municipal District Local Area Plan 2018-2024 [Draft Fenit Design Masterplan].
LATE SUBMISSIONS WILL NOT BE ACCEPTED.
Take a look at the seven events funded by the Department of Tourism, Culture, Arts, Gaeltacht, Sport and Media's Local Live Performance Programming Schemehappening over the next two-three weeks.
Event: Festival in a Van
Date: 4pm on 13th May
Location: Parnell Place, Kenmare
Tickets: Free
About: Outdoor trad session with Joe Thoma & his band.
Event: Bryan O' Leary in Concert
Date: 8pm on 13th May
Location: Turreencahill Community Centre, Gneeveguilla
Tickets: €10, tickets available from 087 0576107 / 085 1741551
About: A concert featuring musicians Bryan O' Leary, Matt Griffin, Annmarie O' Riordan & Eoin O'Driscoll.
Event: World Fiddle Day: Sliabh Luachra Concert
Date: 8pm on 20th May
Location: Sliabh Luachra Heritage & Cultural Centre Scartaglin
Tickets: €10, tickets available by texting 087 9516695
About: A concert featuring Paul de Grae, Bryan O' Leary & others performing the distinctive music of  the Sliabh Luachra Region which will follow the launch of The Handed Down Sliabh Luachra  Archives.
Event: Messyng, & Deviant & Naïve Ted in Concert
Date: 9pm on 20th May
Location: The Greyhound Bar, Tralee
Tickets: Free, tickets available from http://nonfaction.com/
About: You can expect songs about the Aquadome, fairy forts & other North Kerry favourites from Tralee band Messyng. Deviant & Naive Ted has played to crowds all over Ireland & beyond, supporting the likes of Wu-Tang on tour & receiving plaudits for a resolute dedication to alternative sounds in what can often be a conservative genre. They will be joined by Súil Amháin, a hip-hop artist from Listowel & Bill Karnation, an electronica producer originally from Farranfore.
Event: Ten Past Seven in Concert
Date: 9pm on 21st May
Location: The Greyhound Bar, Tralee
Tickets: Free, tickets available from http://nonfaction.com/
About: Ten Past Seven was formed in Killarney by Matt (bass & baritone), Ger (drums) & Rory (guitar) before they moved away to study music together. Dublin noise-rock band Shifting & RTE/Spin FM DJ Ray 'Wingnut' Cuddihy will support.
Event: Bryan O' Leary in Concert
Date: 8pm on 28th May
Location: Dúchas Comhaltas Centre, Tralee
Tickets: €10/€5 for children, tickets available from 087 6020990
About: A concert featuring musicians Bryan O' Leary, Brian Mooney, Jack Talty, Nicky McAuliffe & Anne McAuliffe.
Event: Grace Foley: Women of Note
Date: 8pm on 29th May
Location: The INEC, Killarney
Tickets: €15, tickets available from https://www.inec.ie/
About: Grace Foley performs songs from Peggy Lee to Billie Eilish, Whitney Heuston to Lady Gaga & Killarney's own Jessie Buckley, accompanied by musicians Noel O' Sullivan & Pádraig Creedon & narrator Laura Reidy who will tell their stories & the impact they have made.
These events are supported by Kerry County Council.