Kerry PPN Community Newsletter Issue 116 Friday 14th April 2023
To Kerry PPN members,
Contents of this newsletter include,
KCC Environment, Climate Change and Emergency Planning SPC,

24th April

KWD County Clean Up day,

15th April

Kerry Employment Fair,

18th April

SDG National Stakeholder Forum,

25th April

KCC Applications for CLÁR Funding 2023
Tralee Education Support Centre_Autism and Behaviour Webinars
All Ireland Pollinator Plan April Newsletter
Wild Mind Festival, Fenit

21st-23rd April

Recovery Haven Kerry – Vicky Phelan Campaign and Portrait Exhibition,

22nd April

National Arthritis Week – Free taster session,

23rd April

Volunteer at Glebe House, in Co. Down with VSI
Sustainable Business Impact Awards, submission Deadline

28th April

2023 Tidy Towns Competition closing date for applications

10th May

Environmental Pillar, Rights of Nature
MABS seeking directors for volunteer board
BeST Inclusion Survey on employment barriers in sports sector
Irish Council for Civil Liberties "Freedom to Advocate" Survey
Please share the newsletter forward to all your own members.
Kind regards,
Anne-Marie Fuller

on behalf of the Kerry PPN Secretariat, ppn@kerrycoco.ie
A Note from Caroline Toal
"I would like to extend my sincere thanks to all the groups that sent me in such lovely kind messages wishing me well in my new role, I really appreciate it" Caroline
Environment, Climate Change and Emergency Planning SPC
There will be a meeting of the Environmental,Climate Change and Emergency Planning SPC on Monday 24th April. The PPN has a representative sitting on this SPC so if there is anything members of the PPN would like raised please forward it to ppn@kerrycoco.ie and put Environmental SPC in the subject line.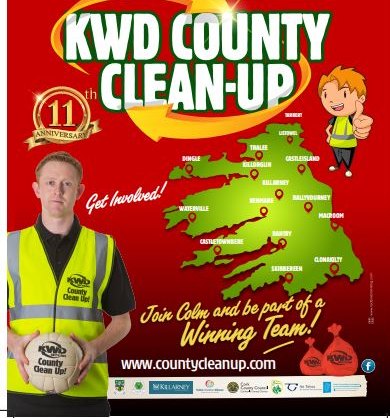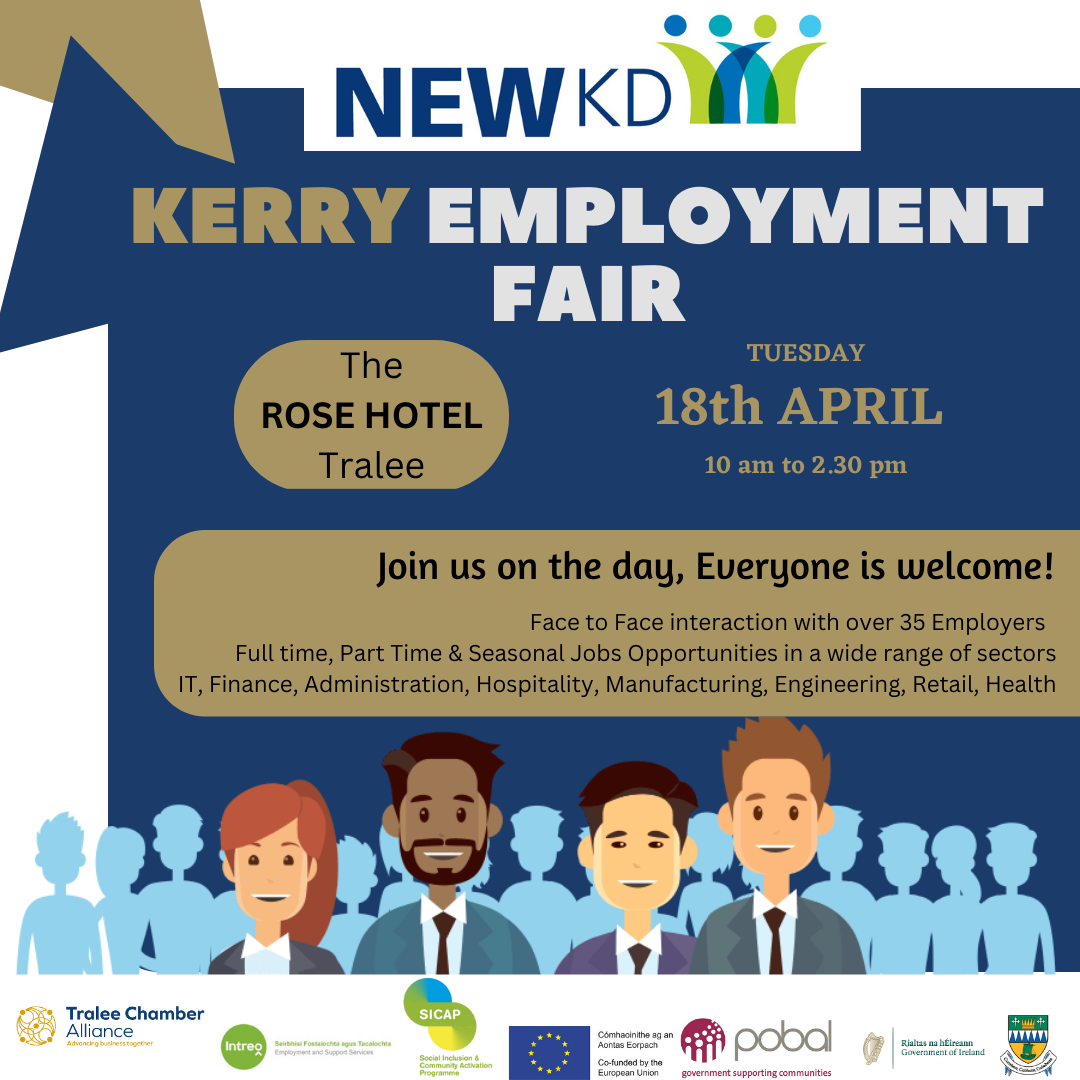 Please note that registration for the SDG National Stakeholder Forum on 25th April (information below) is currently open and in-person registration will close at 5pm today Friday.
For details, please see https://www.gov.ie/en/publication/bee68-april-2023-sustainable-development-goals-national-stakeholder-forum/
Specific queries may be sent to SDGs@decc.gov.ie
The next meeting of the SDG National Stakeholder Forum is taking place on Tuesday 25 April online and in-person in the Aviva Stadium, Dublin from 10.30am – 4.30pm.
The meeting will focus on Ireland's 2023 Voluntary National Review.
The Voluntary National Review is a progress report which reviews Ireland's progress towards achieving the Sustainable Development Goals. It will be presented to the United Nations in July.
A draft of the report will be shared in advance of the Forum meeting and stakeholders will be invited to share their views and recommendations as part of the break-out sessions held on the day.
A chapter on Leaving No One Behind has been included in the report based on the outcomes of the January meeting of the SDG National Stakeholder Forum.
Everyone is welcome to attend April's meeting and every effort will be made to meet the needs of all participants.

KERRY COUNTY COUNCIL
Applications for CLÁR Funding 2023
Ms. Heather Humphreys TD, Minister for Rural and Community Development, has announced details of the CLÁR Programme for 2023.
CLÁR provides funding for small scale infrastructural projects in rural areas that have suffered significant levels of population decline. CLÁR is part of the Government's Project Ireland 2040 Rural Development Investment Programme.
The main thing to note is that Measure 1: Developing Community Facilities & Amenities is operated by Kerry Co Co and applications are invited with a closing date of Thursday May 4th.  This is to allow time for processing before projects are submitted to the Dept.
This is a different date to that on the Dept advertising as Measure 1 has a different process. Measure 1 Applications should be submitted directly to Kerry County Council's Community, Arts & Culture Department by email to: community@kerrycoco.ie
The measures being funded under the 2023 CLÁR Programme are:
Measure 1: Developing Community Facilities & Amenities (Operated by Kerry County Council)
Applications should be submitted directly to Kerry County Council's Community, Arts & Culture Department by email to: community@kerrycoco.ie                                                                                       Closing date: Thursday 4thMay, 2023
Measure 2: Mobility, Cancer Care and Community First Responders Transport
Applications should be submitted directly to the Department at CLAR@DRCD.gov.ie                                                                                                            Closing date: Friday 12th May 2023
Measure 3: 'Our Islands'
Applications should be submitted directly to the Department at CLAR@DRCD.gov.ie
Closing date: Friday 6thJune, 2023
Measure 1 Timelines:
Applications should be submitted to Kerry County Council's Community, Arts & Culture Department by the above closing date, for shortlisting, and where selected, for onward submission as a funding application to the Department of Rural and Community Development.
Late applications will not be considered. The process is competitive as there is a limit on the number of submissions that Kerry County Council can submit to the Department.
Projects that are successful in receiving funding, must be completed by March 2025.
All applications must be completed in full and all required documentation must be submitted with the application to be considered for assessment. Failure to provide all relevant information and documentation will preclude groups from assessment.
Applications in respect of the Measure 2 and Measure 3 should be submitted directly to the Department of Rural and Community Development at CLAR@DRCD.gov.ie by the closing date as set out above.
There is a minimum cash contribution required from the Community Groups under each measure. Please see the 2023 CLÁR Scheme Outline for each measure for further details.
The Scheme Outline & Application forms for all three Measures are available on Kerry County Council's website – https://www.kerrycoco.ie/applications-for-clar-funding-2023/
Please contact your local Municipal District Office with your queries.
Alternatively, contact the Community, Arts &Culture Department on (066) 7183680 or by email at community@kerrycoco.ie
All personal data collected is in compliance with the requirements of the General Data Protection Regulation (GDPR) 2016, and Data Protection Acts 1988 to 2018. Individual privacy notices for each section/service are available at www.kerrycoco.ie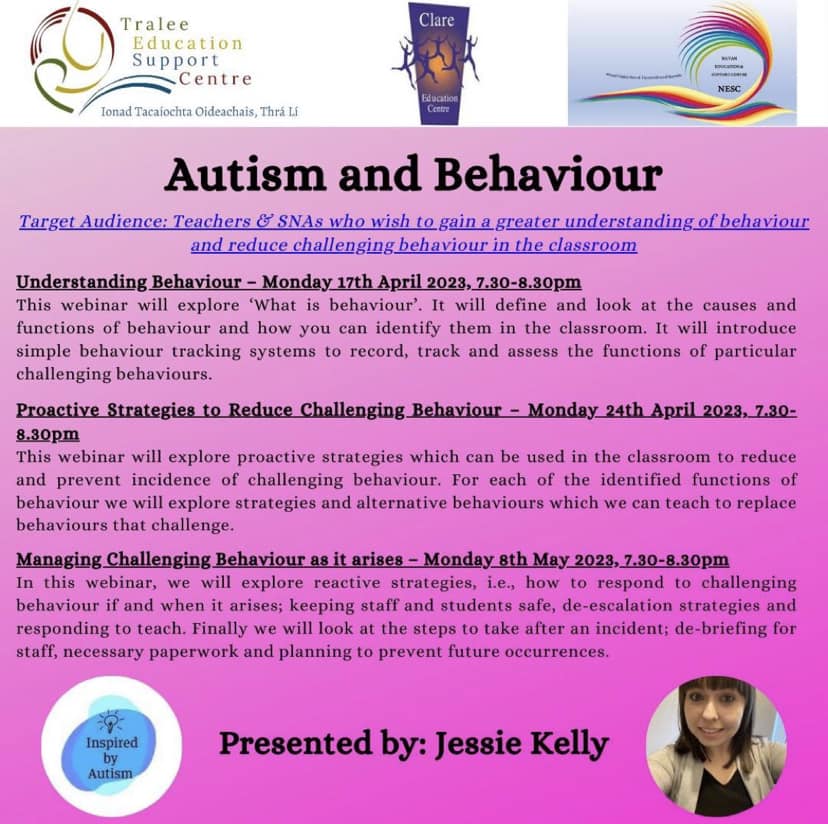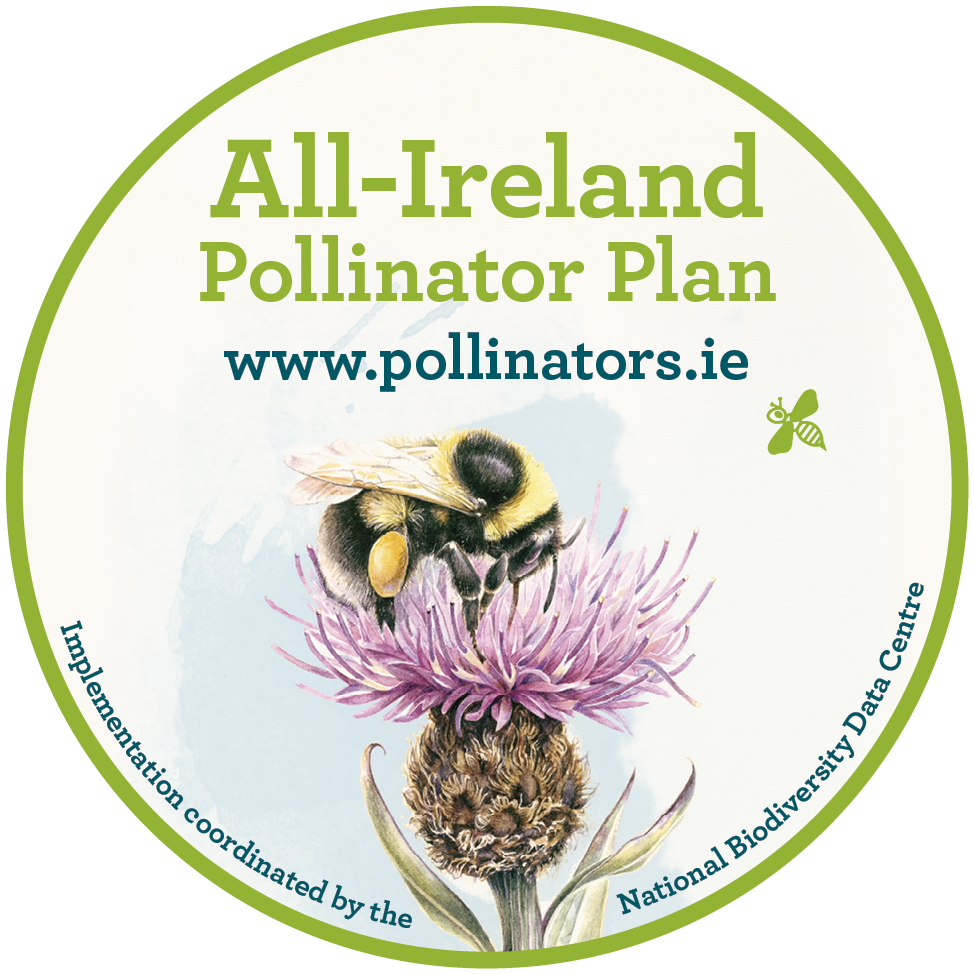 The All-Ireland Pollinator Plan is a framework bringing together different sectors across the island of Ireland to create a landscape where pollinators can survive and thrive. Its implementation is coordinated by the National Biodiversity Data Centre.
https://mailchi.mp/biodiversityireland/all-ireland-pollinator-plan-april-2023-newsletter
To do this month: #LetDandelionsBee
Dandelions are an important food source for pollinators at this time of year. According to Plantlife UK, eight dandelion flowers may produce enough nectar to meet an adult bumblebee's baseline energy needs.
Where you can, Let Dandelions Bee! The photo speaks a thousand words for how much you'll be helping our bees and other insects. The AIPP is not about planting wildflower seed, it's about allowing native wildflowers to emerge naturally with less mowing.
Allow Dandelions to flower in April and then cut in preparation for #NoMowMay. This popular campaign next month is a chance to further celebrate the benefits of reduced mowing for pollinators.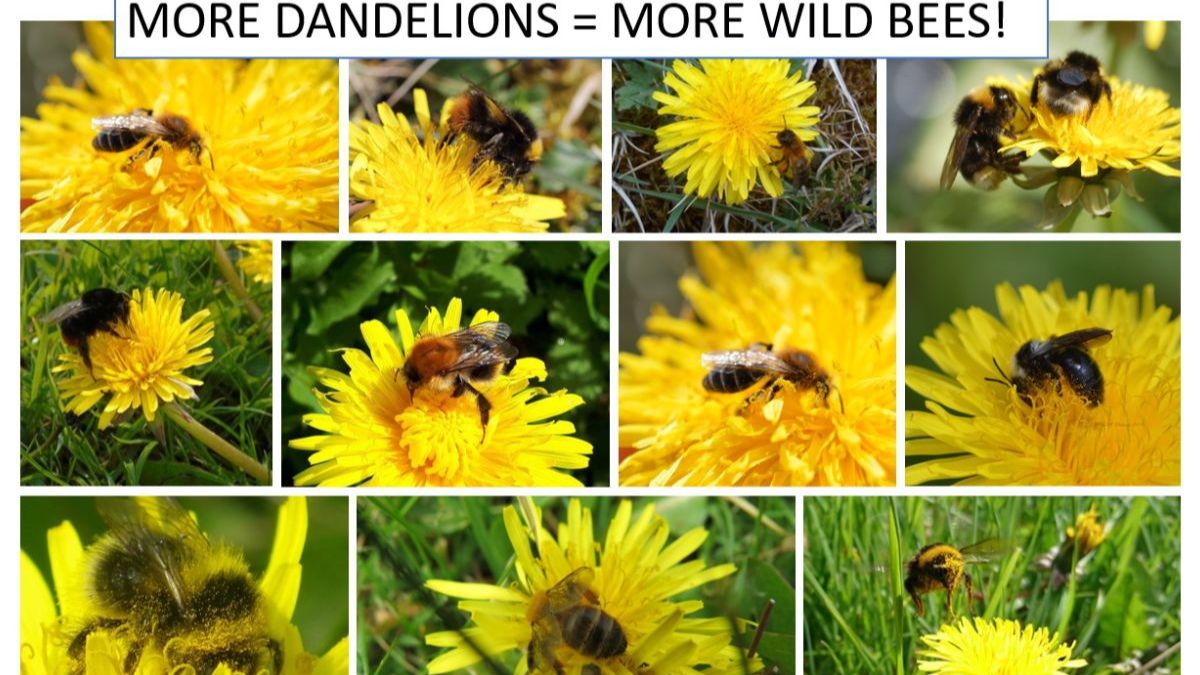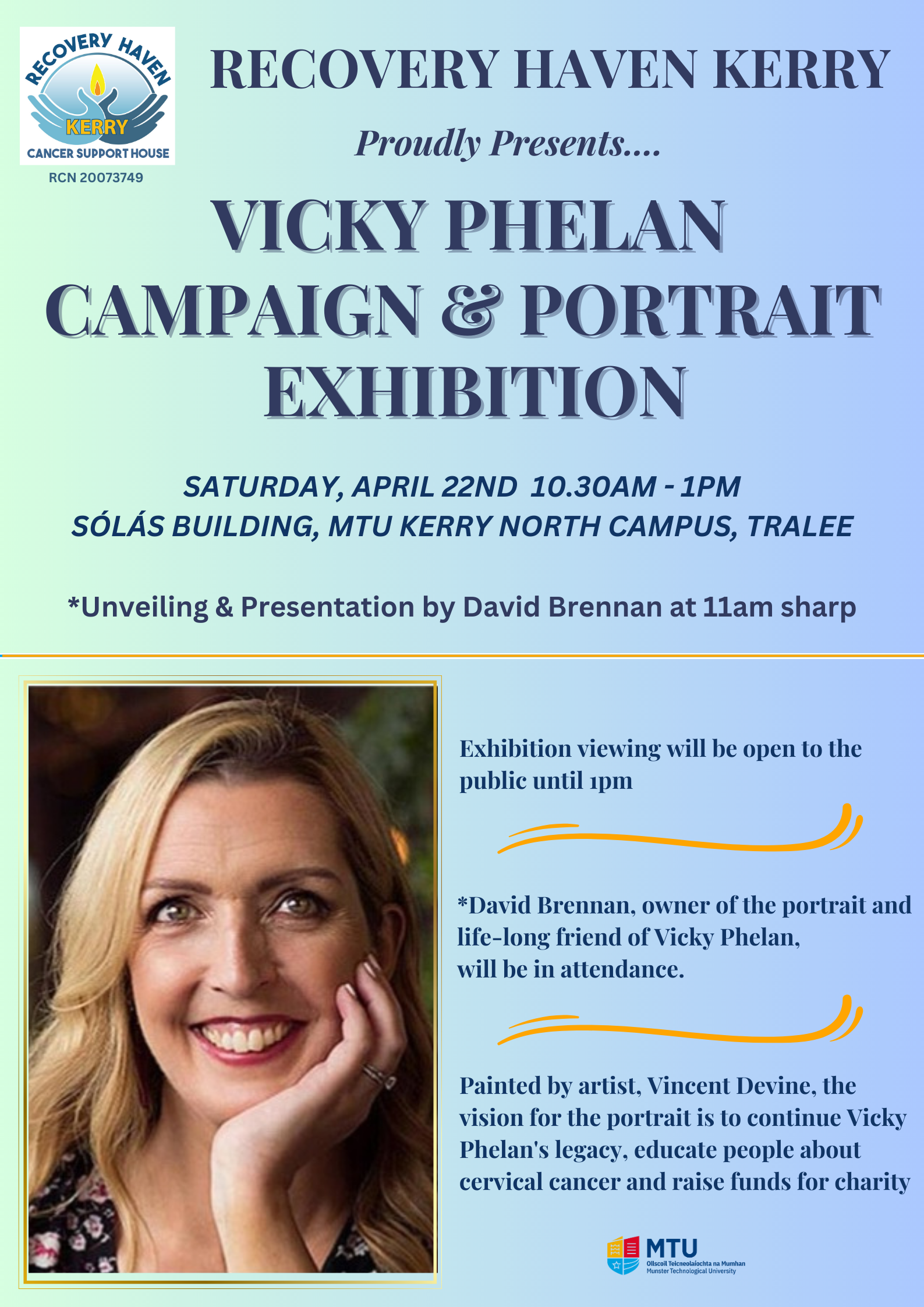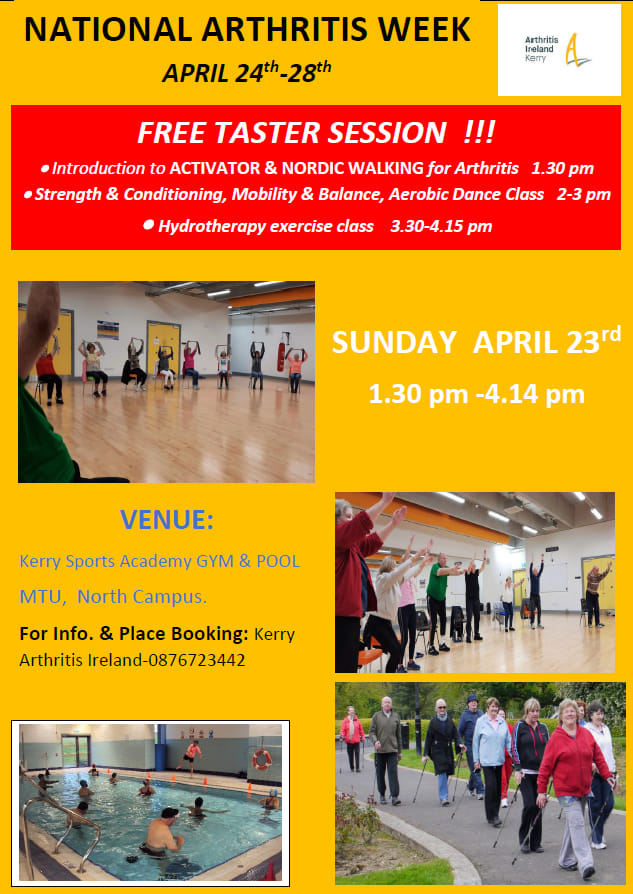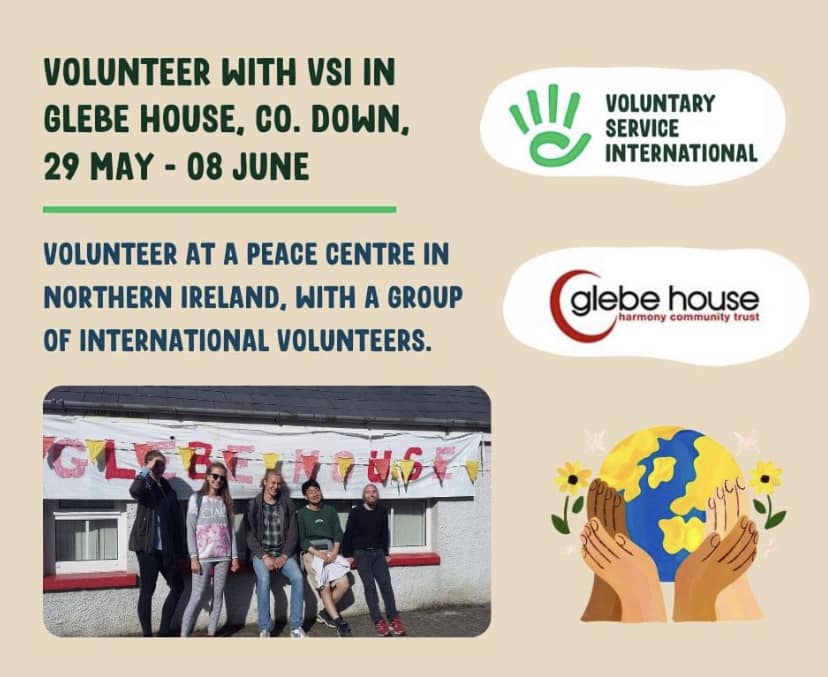 Still time to apply for our international project with Glebe House, in Co. Down!
Since 1975, Glebe House have hosted annual volunteer projects with VSI and SCI. Glebe house is a peace centre built by British and Irish members of SCI that represents and works towards a fair, inclusive society where each person can determine and re-create their own identity, rather than conform to sectarian, national, ethnic or social stereotypes, myths or stigmas. This May will mark our first international project with Glebe House, since lockdown!
Volunteers will help in the day-to-day running of the centre, organising the Glebe House Annual Open Day, as well as working in the community garden. It is also planned to hold informal educational sessions on the Northern Ireland peace process, and Northern Ireland's future.
Date: 29 May – 08
Age: 18-99
Find out more and apply on our website https://tinyurl.com/65pzc585
#Ireland #NorthernIreland #Down#volunteering #international #volunteer#solidarity @sciint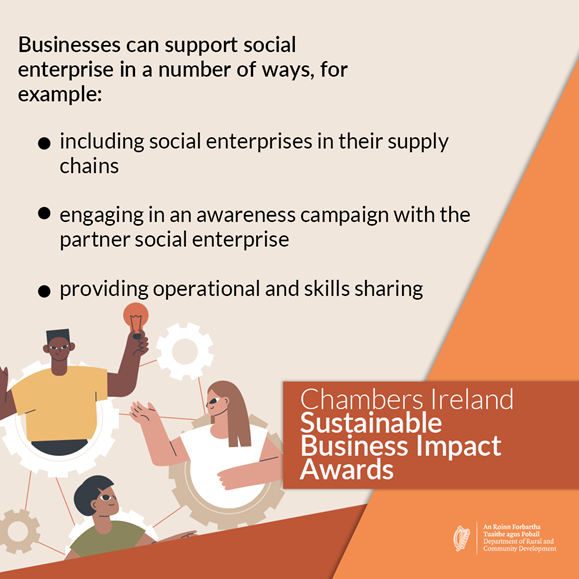 The application deadline for the Chambers Ireland Sustainable Business Impact Awards is fast approaching. This is the 3rd year the Department is sponsoring the 'Partnering with a Social Enterprise' category. Get your nominations in by midday on 28 April.
More info here
This year marks the 65th anniversary of the competition and is expected to attract one of its highest level of entries to date.
The closing date for receipt of entries for this year's competition is Wednesday, 10th May 2023. Entry forms for the SuperValu TidyTowns competition are available at www.tidytowns.ie and will be emailed to all registered groups. Entry to the competition will only be accepted by email to the tidytowns@drcd.gov.ie address.
Full details of the competition are available on www.tidytowns.ie or www.supervalu.ie
?Here is the link to the follow up material from our PPN Reps meet up on April 3rd, where we heard from Lynda Sullivan of Environmental Justice Network Ireland: https://conta.cc/3ZOfysF
Lynda gave us an introduction to the Rights of Nature movement, and we heard an update of the actions on Rights of Nature in Clare PPN. See notes for this.
If you would like to join the Whatsapp group or the mailing list for the Rights of Nature Ireland Hub, please email Lynda at <lynda@ejni.net>. The Hub meet once a month on Zoom to discuss and share their work in Northern Ireland and the Republic.
All the best,
Catherine.

Are you based in Cork or Kerry and looking to give back at a strategic level? South Munster Money Advice and Budgeting Service (SM MABS), is one of eight regional MABS companies and covers the counties of Cork & Kerry.
SM MABS are currently seeking Directors for their voluntary Board with expertise in Community & Voluntary Sector, Service Delivery & Social Policy, Financial/Debt Management, Legal and Human Resources.
If you have relevant experience and want to find out more about this opportunity please contact Mairéad Link – mairead_link@mabs.ie
Closing date for expressions of interest is the 28th of April.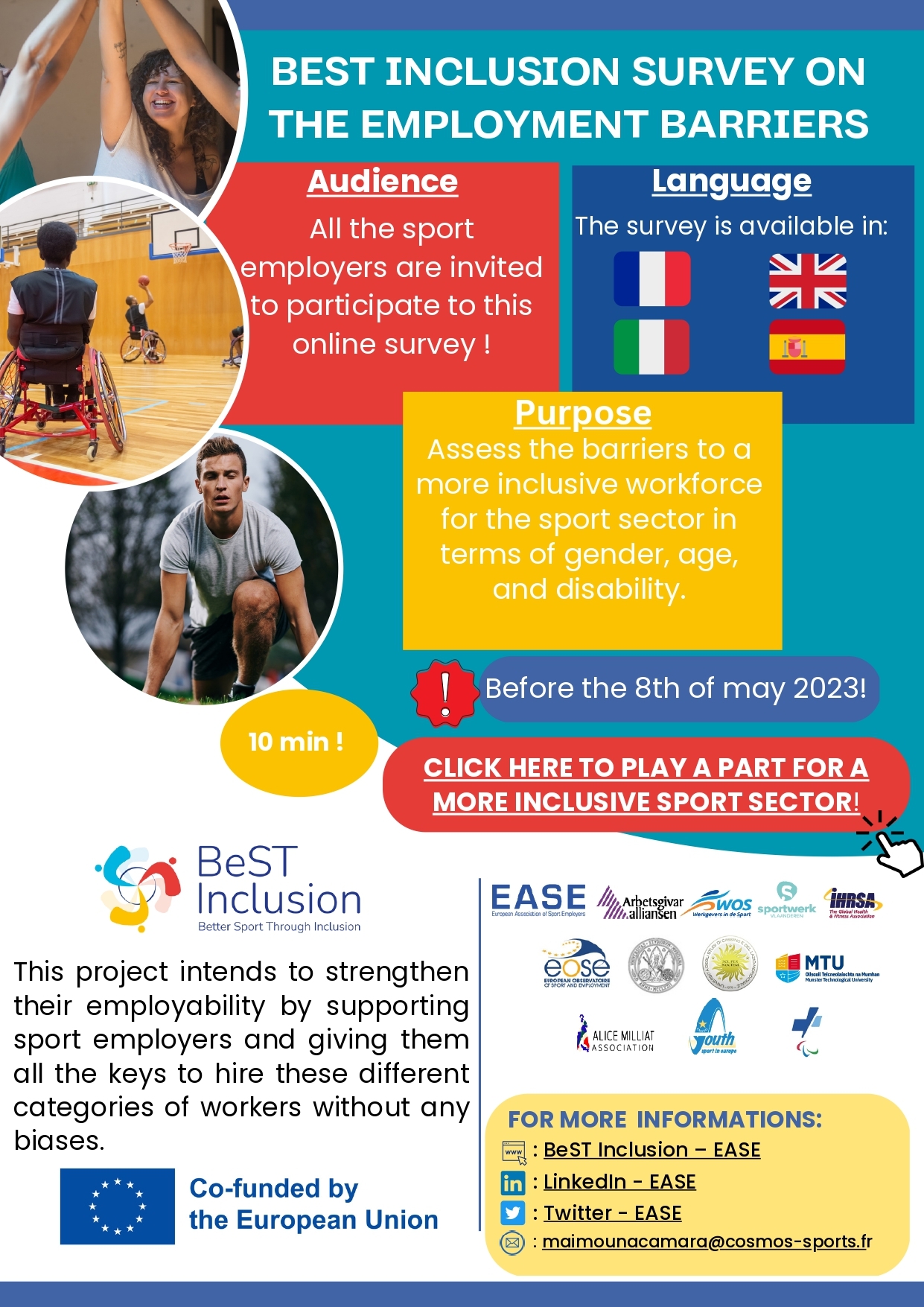 What do we know about employment barriers in the sport sector?
We are part of a consortium looking at the employment profile of the sports sector across Europe. We are particularly interested in the age, gender and disability profile of employees. The purpose of the research is to strive for a sports sector that is fully representative of the communities that it serves.
The survey will take about 8 minutes to complete and can be accessed here .
You will need information on the age, gender and disability profile of the employees working for your organisation.
Your assistance with this project will be greatly appreciated.
Kind regards,
The UNESCO Chair MTU Team

Dear Colleague,
ICCL is reaching out today to share our "Freedom to Advocate" survey which will examine the restrictions placed on the voices of community, voluntary and non-governmental organisations.
ICCL has been active in monitoring and defending the rights to freedom of expression and association of community, voluntary and non-governmental organisations since our establishment. In recent years however, we have heard disturbing reports of restrictions on advocacy and freedom of expression of organisations in receipt of state funding.
This survey will seek to gather the existing anecdotal evidence in a systematic fashion to build a case for action to prevent these infringements on key human rights. The survey findings, which will be 100% anonymous, will be a powerful tool for us to continue our work in defence of the community, voluntary and non-governmental sector. We are very grateful for the inputs and assistance of Community Work Ireland in the design of the survey.
We are very keen to ensure geographical balance in the survey findings, this is why we have reached out to all PPNs. We would be extremely grateful if you would consider sharing the survey with your networks to ensure that the voices of grassroots and local organisations across the country are heard.
We know how busy everyone in the sector is and that your time is valuable, we are therefore very grateful if you would consider sharing with your members and asking that they set aside 15-20 minutes to help us build our case against the silencing of their voices.
The survey is linked below and can also be accessed by scanning the QR Code and open for inputs until April 25th You are of course welcome to share this with partners who may have useful inputs.
Please feel free to reach out if you have any queries.
Best regards
Ronan
https://www.surveyhero.com/c/xrhbfefx
Ronan Kennedy (He/Him)
Senior Policy Officer (Oireachtas Liaison and Democratic Freedoms)
Irish Council for Civil Liberties
First Floor,
Castleriver House,
14/15 Parliament Street,
Dublin
D02 FW60